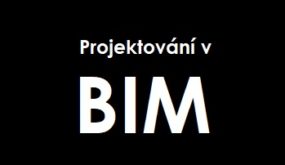 In the last contribution we have summarized advantages of cooperation in BIM system. This time we would like to describe closer advantages during dealing with spatial coordination.
Spatial coordination in 3D model is one of the basic advantages of projecting in BIM system. During creation of 2D documentation is not actually a chance to expose completely all defects in projects and therefore it is left for construction company to deal with solutions. These imperfections can be better found and solve during the phase of creating project documentation.
We mostly combine two ways of searching for collisions – visually by Revit software or mechanical support of Navisworks. It is necessary to point out, that even projects coordinated this way does not mean, that it is 100% without any collisions. There is always part of tolerance in projecting you must work with and also it is important to distinguish important defects from insignificant ones. Most of collisions found by mechanical support is not necessary to solve or the way of model does not allow that. Example can be installation within the walls or touching of two isolating pikes. But the important is solved and there are not unpleasant surprises during construction process.
Michal Kejík