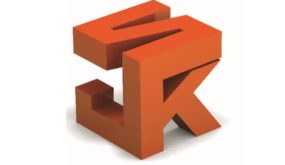 In local contest Building of South Moravian Region 2019 were awarded two of buildings projected and designed by us. We are happy and proud to extend our collection of awards in architecture field.
In category Residential Buildings has been awarded on 2nd place next phase of built-up apartment houses Panorama of Kociánka. Residential complex fluently connects to first phase. Every apartment house has its independent entrace and is equipped with an elevator. In underground floors are among parking lots also technical base units. Workers of our company worked-up all projecting phases of apartment houses. Part of whole contract was also to include traffic and technical infrastructure with design of public spaces as is a playground or park. Architectonical-construction part was processed in BIM system.
Next awarded project gained extension of object for The Highest Court situated in Brno. It has also won 2nd placement, but in category Building of Civic Facilities. It is newly reconstructed object instead of old and unused house. After demolition of the old construction on Bayerova Street 3 was designed and built-up a new one, that fulfils current standard regulations and demands and also provides investors and users all expected needs. Extension is with its height and all building connected to original premises of court.